Border Type
There are three border type we can offer and they are the most popular choice.
Die cut border takes the shape of your artwork or logo.They look simila with merrow border but not handmade, directly embroidered by the machine with other embroidere parts. It good for both regular shape and custom shape.
Merrow border is good for regular shape like circle,square and rectangle.It will raise the edge of all the way around your patch. If your artwork has a complicated outline, we sugguest you did not choose this border because the actual effect will be very poor. Please refer to the following symmetrical regular graphics. If your artwork is the following graphics or similar, you can select this border style.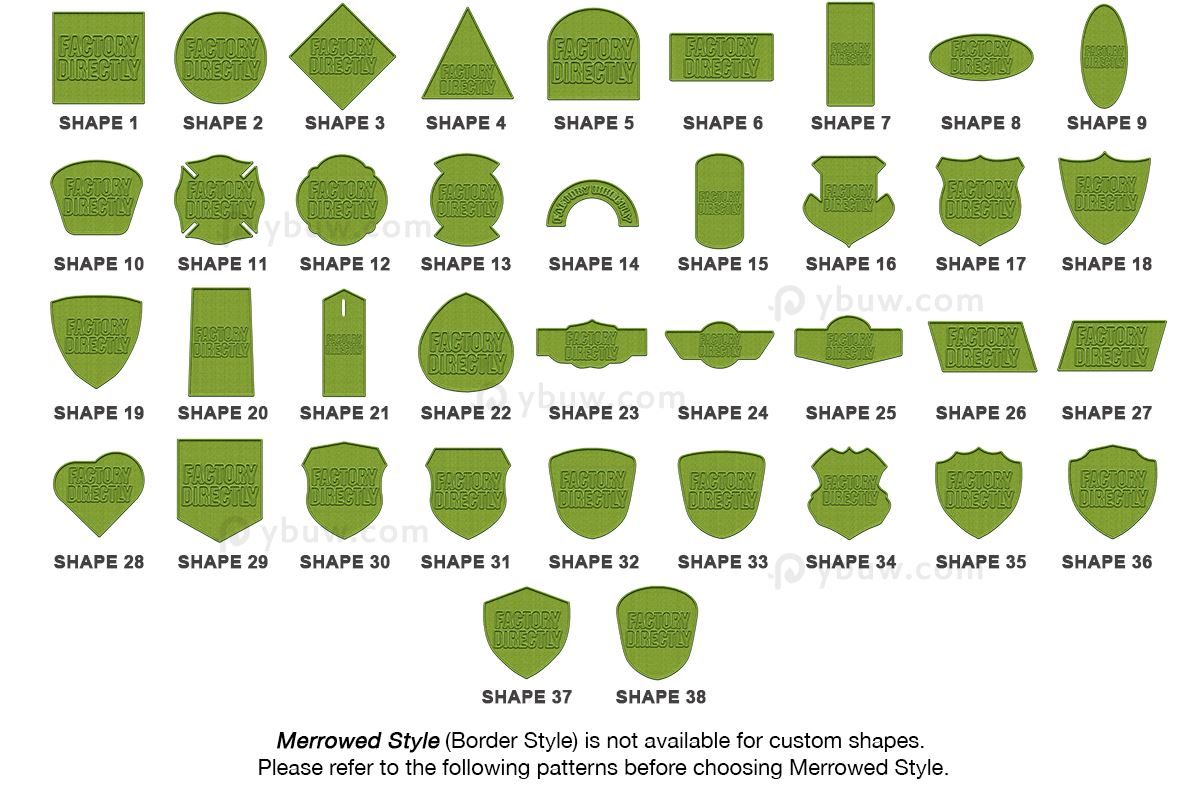 Hot cut is the perfect choice for custom shape,usually for intricate one.